Join Our Seed CSA
Announcing a new way to receive your seeds, learn about seed saving & become part of a vibrant gardening community: Seed CSA Memberships. Join us from anywhere in the US & Canada!
"CSA" stands for "Community Supported Agriculture": a win-win for both community members and farmers. CSAs give community members consistency in receiving farm-grown goods from their favorite farmers; and give us farmers the consistent financial support we need to keep growing for you! Thank you for supporting sustainable agriculture.
Seed CSA Members receive:
Quarterly shipments of seeds
Monthly seed learning videos
Monthly live seed + garden Q&A
Special deals, perks & events
We welcome you to join our vibrant community of gardeners today!
Seed CSA Membership is $9.95/month. Cancel anytime.
Sign up with PayPal or a credit card here:
Summer Season Seeds
Squash, Beans, Cucumbers, Melons & Flowers
Fall Season Seeds
Greens, Carrots, Peas & Beets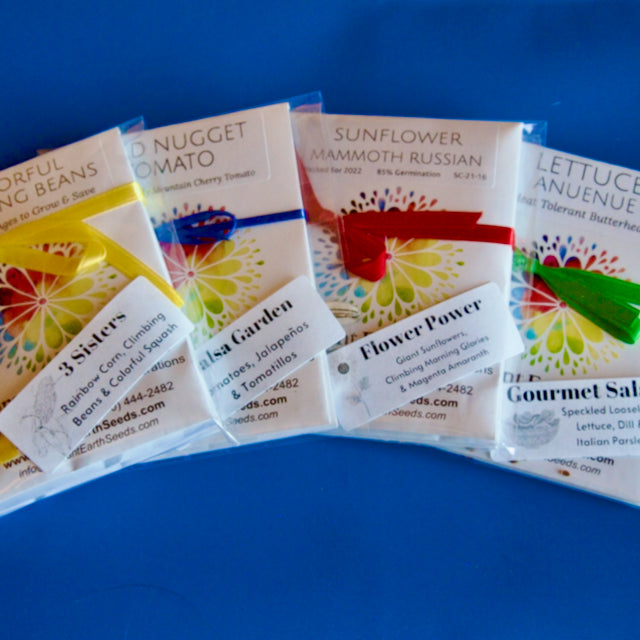 Winter Season
Holiday Gift Sets
Spring Season Seeds
Corn, Tomatoes, Peppers, Eggplants & Greens
Summer Season Seeds
Squash, Beans, Cucumbers, Melons & Flowers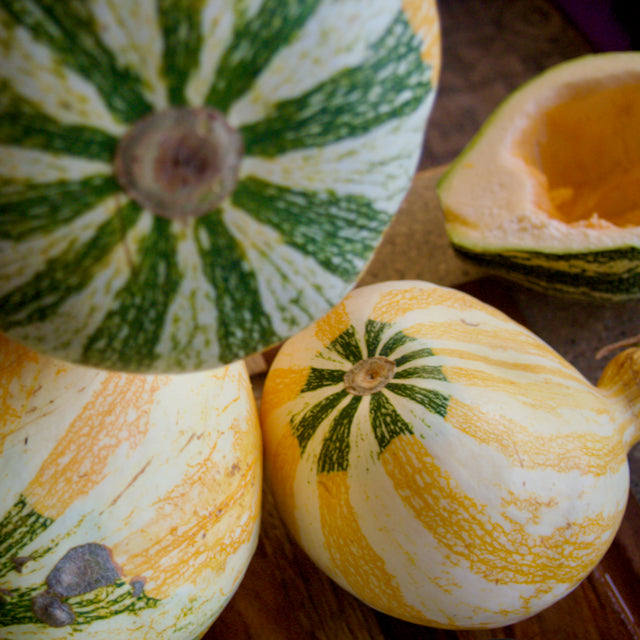 Fall Season Seeds
Greens, Carrots, Peas & Beets
Winter Season
Holiday Gift Sets
Spring Season Seeds
Corn, Tomatoes, Peppers, Eggplants & Greens
Your Seed CSA Membership Includes:
Seeds
8 seed packets shipped to your doorstep quarterly following the seasonal planting schedule = 32 seed packets per year.
Videos
Dive into fun seed saving, growing and learning videos. A new video delivered monthly to your inbox!
Live Q&A
We host a monthly Q&A session online, where you can ask all your organic gardening and seed growing questions!
Deals & Perks
A monthly special offer, the first access to our new seed varieties and rare seeds, recipes using seed-grown produce & more.
all the details...
Your Seed CSA Membership includes the following:
SEEDS:
You will receive quarterly (4x/year) shipments of 8 seed packets to your door (32 seed packets per year): all the regionally-adapted seeds you need to enjoy abundant veggies, herbs and flowers throughout the year plus seed gifts for the holidays. Shipping cost is included. The shipment schedule is as follows:
~~~~~~~~~~~~~~~~~~~~
AUG 1 ~ Receive 8 packets of fall crop seeds including peas, greens, carrots & beets
NOV 1 ~ Receive seed gift sets for the holidays!
FEB 1 ~ Receive 8 packets of seeds to start indoors including tomatoes, peppers and eggplant; and early spring crops to plant outside including peas, fava beans and greens
MAY 1 ~ Receive 8 packets of summer crop seeds including squash, melons, cucumbers, beans and flowers
~~~~~~~~~~~~~~~~~~~~
* When you sign up, you will receive one shipment of seeds immediately, followed by further deliveries according to the schedule above *
Customize your share! We can customize your seeds to a certain extent. If you prefer short-season seeds, container garden seeds, more flower seeds or another specification, please tell us and we will let you know if we can accommodate.
A Seed Growing & Seed Saving Guide is included in your annual membership.
VIDEOS:
You will receive a monthly email with a new seed learning video. Our video topics include:
Seed growing methods: how to ensure your seed crops don't cross, and how to cross your crops when you want! how pollination works; how to select for desirable traits; where to place your crops; how to grow the strongest corn; how to grow squash considering their different species; and plenty more!
Seed saving methods: how to clean and process seeds using wet and dry techniques
Seed language: what do heirloom, landrace, hybrid and open pollinated mean? how to select seeds that will grow in your climate that you can save year after year
Seed storage: how to store your seeds properly for longevity
Seed exchange: how to start a seed library, host a seed swap and organize a community seed exchange
Let us know if you are interested in a particular topic so we can prioritize that video!
LIVE Q&A:
You will receive a link to our monthly Live Q&A session, Thursdays at 11am MST. Join us to ask all your questions about organic gardening and seed saving! If you are unable to attend live, a link to the recording will be provided. You can also email us your questions ahead of time.
SPECIAL PERKS:
You will receive periodic special offers and discounts on our seeds.
Seed CSA Members get access to our newest seed varieties including rare and low stock seeds.
We love sharing recipes with you using our seed-grown produce (think tortillas, tamales, soup stock, breads, pesto, sauces, salads, enchiladas...my mouth is watering already!).
Receive a discount on our in-person classes, and come to our annual melon festival!
ANNUAL PAYMENT & PAYMENT OPTIONS:
Pay annually to save! Seed CSA Annual Memberships are only $100, saving you 16%! PayPal $100 to info@VibrantEarthSeeds.com. You can also mail us a check (please email us for our mailing address). We can also take a card payment over the phone: 970 444 2482 (please leave a message as we are likely out growing seeds!).
Thank you for supporting sustainable agriculture!
Thank you so much for supporting our seed work! The support of our seed CSA members keeps us pushing forwards through the heat, storms, bugs and yes-- all the beautiful moments on our seed farm every day 😊 -- to keep doing the intensive work of growing and distributing locally-adapted seeds. We are grateful for you!